Our senior hurlers defeat Killenaule in the county league, Sam O'Farrell wins the county Féile skills final while the under-10 camógs enjoy a wonderful blitz in Portroe. All this and more in this week's news on the Blues
Senior
Our seniors recorded a 4-31 to 2-18 win over Killenaule in the county senior hurling league on Saturday evening in MacDonagh Park. Cian O'Farrell was on fire scoring three goals while Michael Heffernan got Éire Óg's fourth from a 21 yard free.
Junior Football
Best of luck to our junior footballers who play their second match in the Tipperary Water county league this Friday at 19:30 in MacDonagh Park against Clerihan.
Website
Thanks to some great work from Seán McTiernan we have added a new feature to our website, namely a match tracker. This new feature made it's debut on Saturday evening last against Killenaule and you can see the impressive results here. We hope to use this frequently going forward and you can log in to see how the game is going from anywhere in the world.
Click the Match Updates tab at the top of the page.
Club Walk
There will be a club walk tomorrow morning, Bank Holiday Monday, leaving the complex at 10:30am with a cup of tea and coffee served afterwards in the club house. All are welcome.
Upcoming Fixtures
North Tipperary Under-12 A Football Final
Inane Rovers V Nenagh Éire Óg
Monday 6 May, Templederry, 16:30
North Tipperary Minor Hurling League
Kiladangan V Nenagh Éire Óg
Thursday 8 May, Puckane, 19:00
North Tipperary Under-14 A Football
Nenagh Éire Óg V Newport
Thursday 9 May, MacDonagh Park, 19:00
Tipperary Water County Football League
Nenagh Éire Óg V Clerihan
Friday May 10, MacDonagh Park, 19:30
North Tipperary Minor Hurling League
Nenagh Éire Óg V Borrisokane
Wednesday 15 May, MacDonagh Park, 19:00
Tipperary
On Thursday last the Tipperary panels for the upcoming Munster minor and senior campaigns were announced and we wish to congratulate Barry Heffernan and Jake Morris who are both part of Liam Sheedy's senior set up while Paul McLoughlin is included in the minor panel. Congratulations lads, it is both an honour and privilege to wear the Blue & Gold.
We also extend our best wishes to Conor McCarthy who lines out for the Tipperary under-20s in the Tom O'Hara tournament in Gortnahoe tomorrow at 7pm.
Tipperary Club Draw
What better way to help Nenagh Éire Óg build our new field and Tipperary win an All-Ireland than to win a new a car or a family holiday to Australia! We think that you deserve it! This week launches the 2019/20 Tipperary Clubs Draw and with the first one taking place in Borrisoleigh on May 10th, the drive is on to get new members. All new members, whether connected with the juvenile club or not, will be entered in to a draw for a signed Tipperary jersey, summer camp passes and spot prizes for children sponsored by the juvenile club.
For what works out as €2.50 a week for ten months, usually paid as €10 per month direct debit or to a club promoter, you will be entered into monthly draws for the amazing prizes listed in the promotional poster. Between 50% and 70% of ticket sales, depending on numbers sold (let's make it to 70%!), will be returned to the club and will be used to develop our new field.
Some of our own Tipperary senior and under-20 hurlers will be in MacDonagh Park on Saturday morning to meet our under-6 and under-8 boys and kick-start our membership drive. Please think about joining. We will be there from 10am-11.30am to if you are interested. It's a win-win for all!
Juvenile News
Under-7 & Under-8
Our under-8 boys had their first hurling blitz of the year when Kilruane MacDonagh's came in to play us this Saturday morning. There were huge numbers on both sides with over 75 taking part in total. All teams played three games and great fun was had. Our thanks as always for the food provided by the parents and to county players Barry Heffernan, Conor McCarthy and Sean Phelan for calling in to meet the boys. Football training continues every Tuesday from 6pm-7pm, hurling every Wednesday 5.30-6.30 and Saturday from 10am-11am. Great to see so many new faces lately.
Congratulations Big Sam
Congratulations to Sam O'Farrell on his county final win in the county Féile skills final in Boherlahan last weekend. Sam now goes on to represent Tipperary in the All-Ireland finals.
County finals of Feile skills were held todsy in Boherlshan
Winner of the Hurling was Sam O'Farrell from @nenagheireog
And Football was Jack Quilian from @FethardGAAClub
Well done to both
They now go to represent Tipp in the All Ireland Feile skills competition @TippFMSport

— Martin Bourke Chairman BNG Gaa Tipperary & FRS (@frscahirmartinb) April 28, 2019
Under-10
Well done to our under-9 & under-10 boys who played their first competitive hurling matches with Murroe Boher on Saturday morning last. It was very competitive and great to see the boys using what we are doing at training with clashing, hooking, handpassing etc coming into play but also the tackling and fighting for the ball. Hurling Blitz next Friday evening v Ahane in Nenagh. Children need to be in field for 6pm sharp. Hurling Training on Wednesday as 5:15 as usual. U10 football commences Tuesday evening at 6pm.
Under-12
Our 12 C football team suffered defeat in their north semi final against Newport on Tuesday night. They were slow to get going, but put in one of the best performances of the year in the second half.
Membership
Membership is now due. All boys have received forms which should be returned to mentors. Non-members will not be eligible to train or play in matches. Contact 086 0855165 with any issues.
Camogie News
Our under-10 girls took part in the differed county blitz today in Portroe. Twenty-two girls took to the field and did really well in all games. With forty girls training regularly and the numbers growing every week it's great to see the girls doing so well. If other girls wish to start up we train on a Monday and Thursday from 5.30pm to 6.30pm. There is no training this bank holiday Monday.
Under-12
The under-12s travelled to Moneygall for the final blitz with a somewhat depleted squad and came away with two good wins. Playing on a bigger pitch played to our strengths as it gave our older girls the space to play into and get their strikes away. We beat Moneygall in the first game with a great goal from Nikola Zarina. In the second game we beat Kiladangan thanks to a goal from Ella O'Brien and great defending from our girls and would have won by more only for two or three good saves by Kildangan. Thanks to Moneygall for hosting the games. That's the last of the blitzes so League will start soon. Training Thursday at 5.30pm.

Camogie Fundraiser
The winner of the Come Dine With Me €100 raffle that ensured everyone that bought a ticket was entered into the draw took place at a recent committee meeting and first out of the hat was Maeve Hassett.
The Late Michael Cahill
The club would like to express its sympathies to the Cahill family, friends and Kilruane MacDonagh's club following the recent passing of Michael Cahill. Michael was a top class referee who's name players loved to see beside their club's upcoming fixture. A popular figure in GAA circles, his contribution to his beloved Kilruane MacDonagh's was immense as a player, supporter, referee, groundskeeper, delegate and club treasurer among many other roles.
Matches in MacDonagh Park, Cloughjordan will seem different in future without his presence around the grounds performing some duty to ensure the game runs smoothly.
Ar dheis Dé go raibh a anam
The death has taken place of Michael Cahill (1952-2019)

Assistant Sec (1973-1978)
Treasurer (1998-2010)
County Board Delegate (1990-1999)
Assistant Treasurer (2013-2019)
Solas na bhFlaithheas ar a anam uasal. pic.twitter.com/P12Qcg9Qrm

— Kilruane MacDonaghs (@MacDonaghsGAA) May 2, 2019
Michael Cahill RIP (1952-2019)

Michael refereed 7 North Tipperary senior hurling finals.
His first final was in 1988: Borris-Ileigh (W) V Roscrea
Photo attached:
Joe Cahill, T. Killackey, P. Maher, M. McGrath, J. Tierney, Michael Cahill, Jimmy Cahill, J. Doheny, P. Sheedy pic.twitter.com/GFMjk5gmVW

— Kilruane MacDonaghs (@MacDonaghsGAA) May 2, 2019
Thomas MacDonagh
Friday last marked the 103rd anniversary of the death of Thomas MacDonagh, after whom our grounds on St. Conlon's Road are named after.
OTD 1916 Thomas MacDonagh, Patrick Pearse and Tom Clarke were executed in Kilmainham Jail.

"They all died well but MacDonagh died ike a prince." pic.twitter.com/f9gGQgz59z

— Kilruane MacDonaghs (@MacDonaghsGAA) May 3, 2019
Congratulations Barry Coffey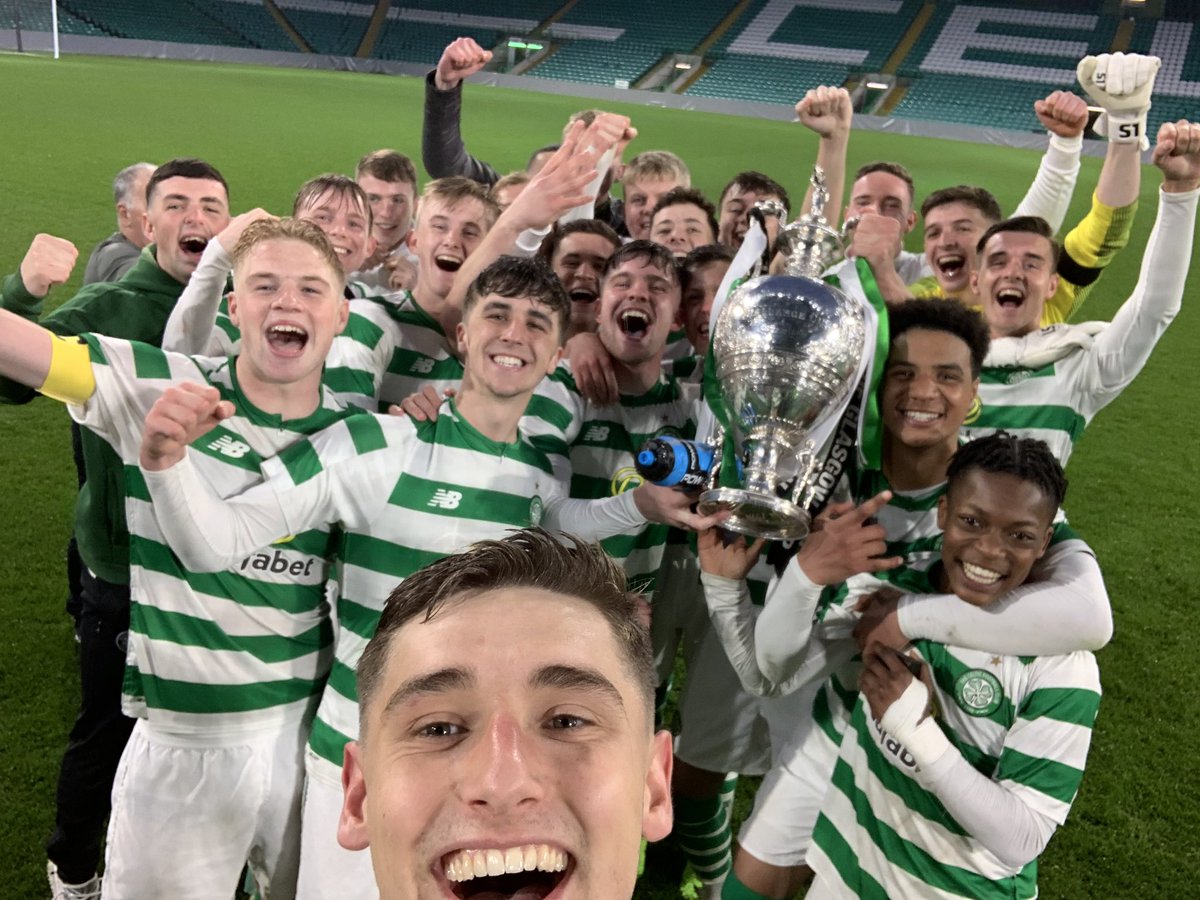 Congratulations go to Barry Coffey and his Celtic team mates who won the City of Glasgow Cup with a 3-2 win over Rangers. As you can see in the footage below, celebrations were rather muted afterwards!!
Club Lotto
This weeks lotto jackpot was not won.

The 5 x €50 lucky dip winners were…..
Michael Ryan, Cudville
Seamus Gleeson, Ormond St
Paudge Kirwan, Bruach Taillte
Seamus Ryan, c/o the Talbot
Christy Foran, c/o Pallas Bar
If you would like to join the club lotto online you can do so here.